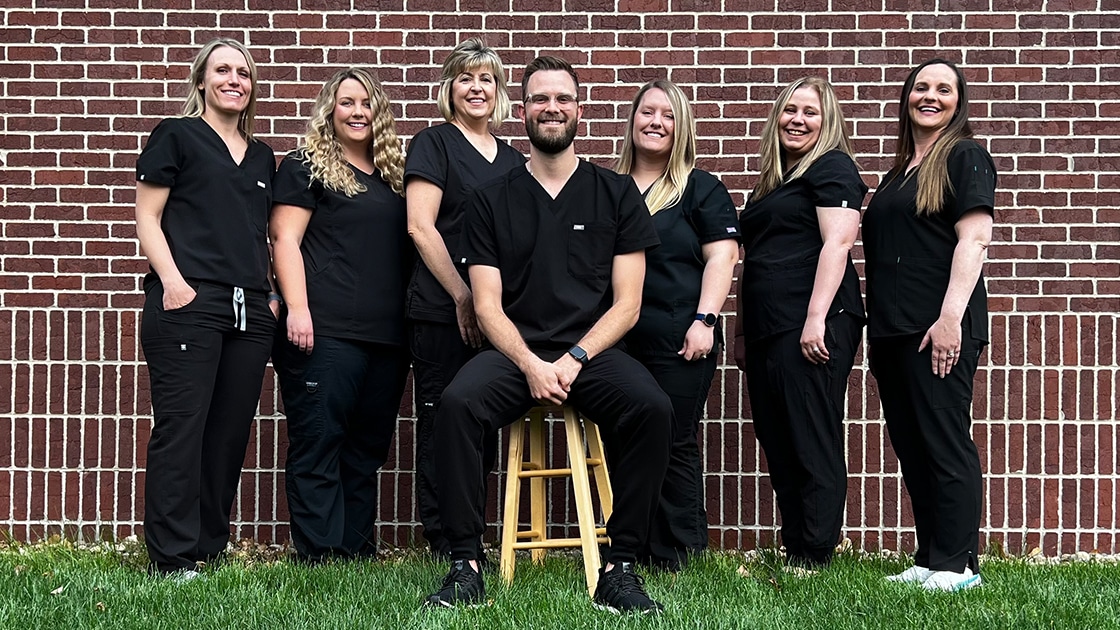 Trail View Dental is excited for you to meet our team! They are a wonderful group of professionals who work together to serve our patients. 
Our team takes pride in the individualized care our practice offers to our patients. We are grateful for the hundreds of positive online reviews we have received. Every day we remind ourselves to over-deliver to our patients by adding value to their visit. In regular continuing education courses, our staff is challenged to develop both our professional and interpersonal skills. We often travel as a team to attend conferences to stay up-to-date on the latest in dentistry. 
Through regular staff meetings and training opportunities, we strive to educate and elevate our dental team. Each of our team members is CPR certified, and we conduct annual training for HIPAA (Health Information Privacy) and OSHA (Occupational Safety and Hazard Administration).  
When not at the office, our staff members are very involved with their families and in their community. They serve others with their time and talents in schools, churches, and community groups. We often participate together as a staff in volunteer and community activities.
We look forward to meeting you and your family!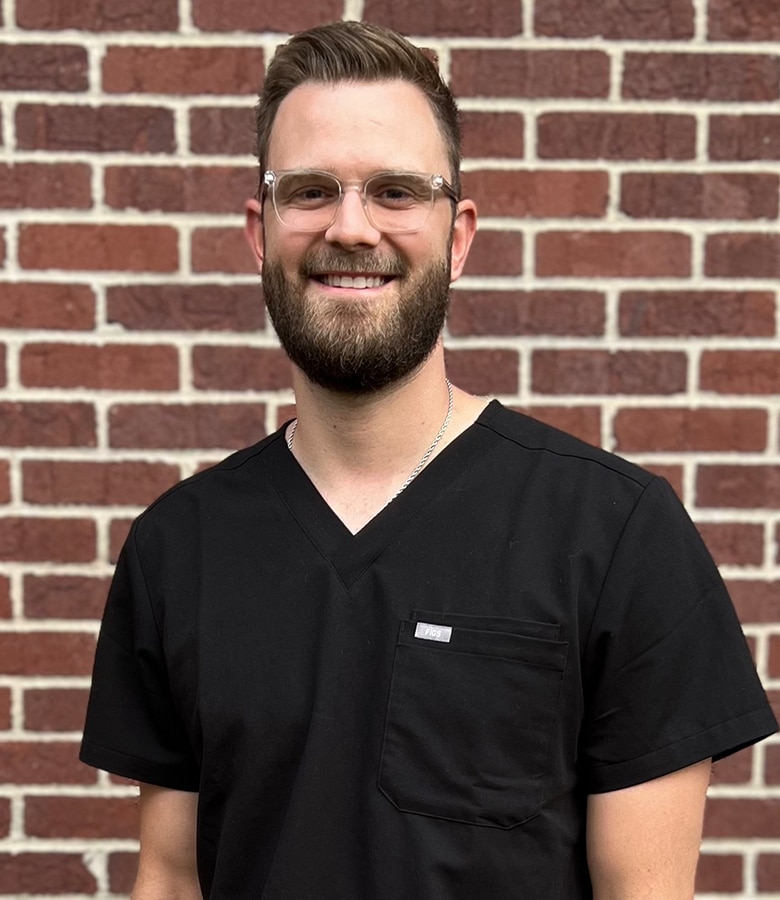 Jory Crouch
DDS
Dr. Crouch is a graduate of Grand Island Senior High. He earned his Bachelor's degree in Biology from Nebraska Wesleyan University. He received his Doctor of Dental Surgery from Creighton University School of Dentistry. While in Omaha, he volunteered his time to provide dentistry to the under-served populations in and around Omaha.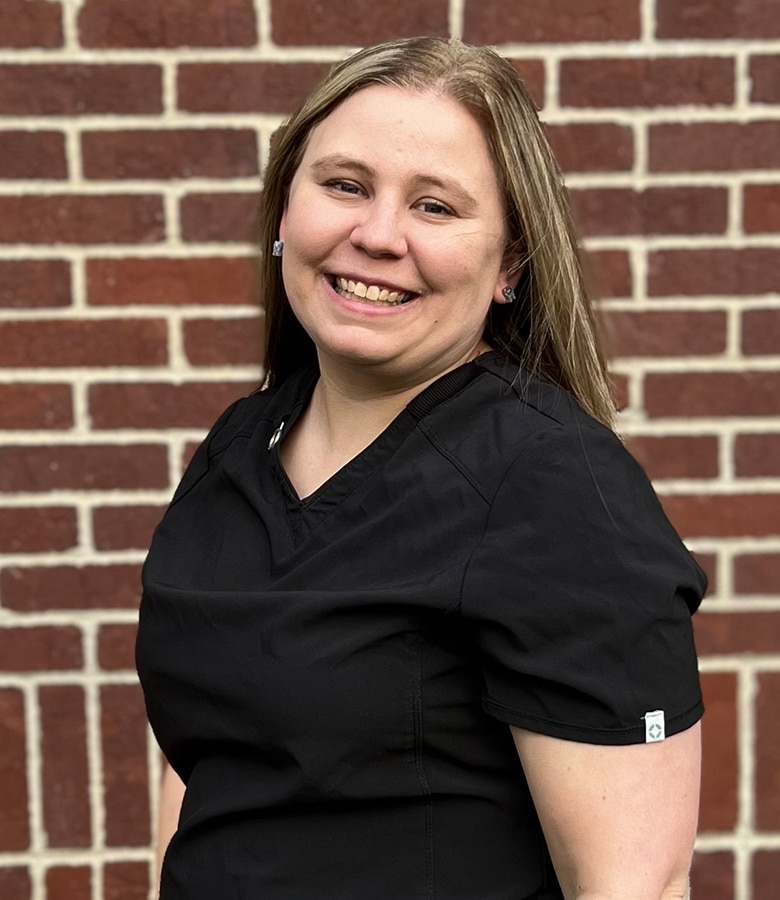 Ashley Boysen
Front Desk
Ashley is a native of Grand Island and graduated from Grand Island Senior High in 2011. She is married to Kyle and they have one daughter, Emmie. 
Ashley is our Insurance and Hygiene Coordinator. However, you may be lucky enough to interact with her as you check in or check out at our front desk. Currently, Ashley is taking classes at Central Community College majoring in medical coding. 
She enjoys spending time with her family, riding a motorcycle with her husband, spending time outside, traveling, and trying new food.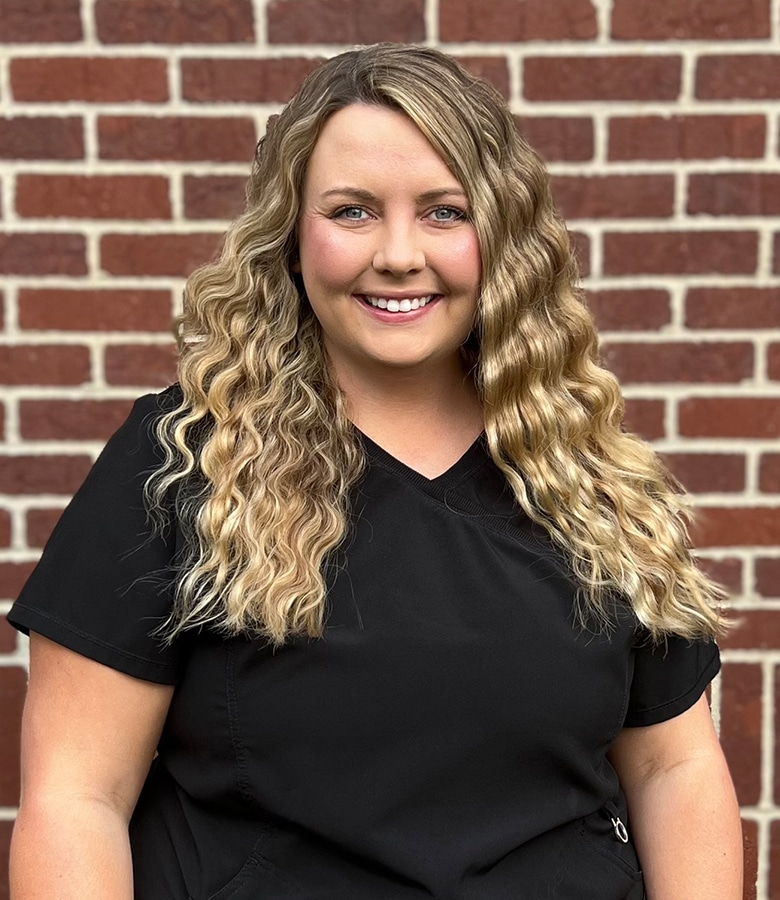 Brandi Tobler, RDH
Dental Hygienist
Brandi was born and raised in O'Neill, Nebraska. She attended Central Community College and received her degree in Dental Hygiene. Brandi hopes to make a lasting impression on the patients she cares for and wants them to feel confident in their smiles.  Family is a big part of her life. In her spare time, she likes to spend time on the Missouri River relaxing.  She enjoys boating fishing and soaking up the sun.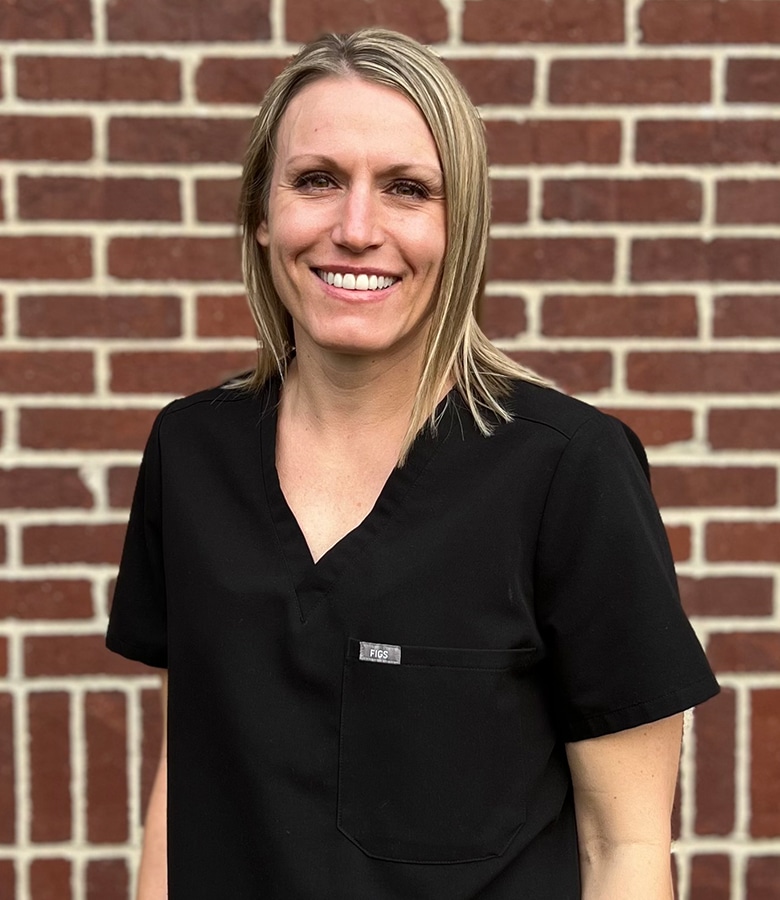 Cara Goosic
Dental Hygienist
Cara was raised not far from Grand Island in Giltner, Nebraska. She started her career in the dental field as a dental assistant, receiving her associate degree in dental assisting from Southeast Community College. After a few years, Cara continued her dental education and received her associate degree in dental hygiene from Central Community College in Hastings. She has been caring for dental patients for more than ten years. 
Developing one on one relationships with her patients is something Cara greatly enjoys about her role at Waters Family Dentistry. She also seeks to educate her patients on their oral health status and receives satisfaction when their conditions improve.
Cara and her husband are parents to three beautiful, active children. They enjoy camping and spending time at the lake with their extended family and friends. She enjoys staying active by walking and biking.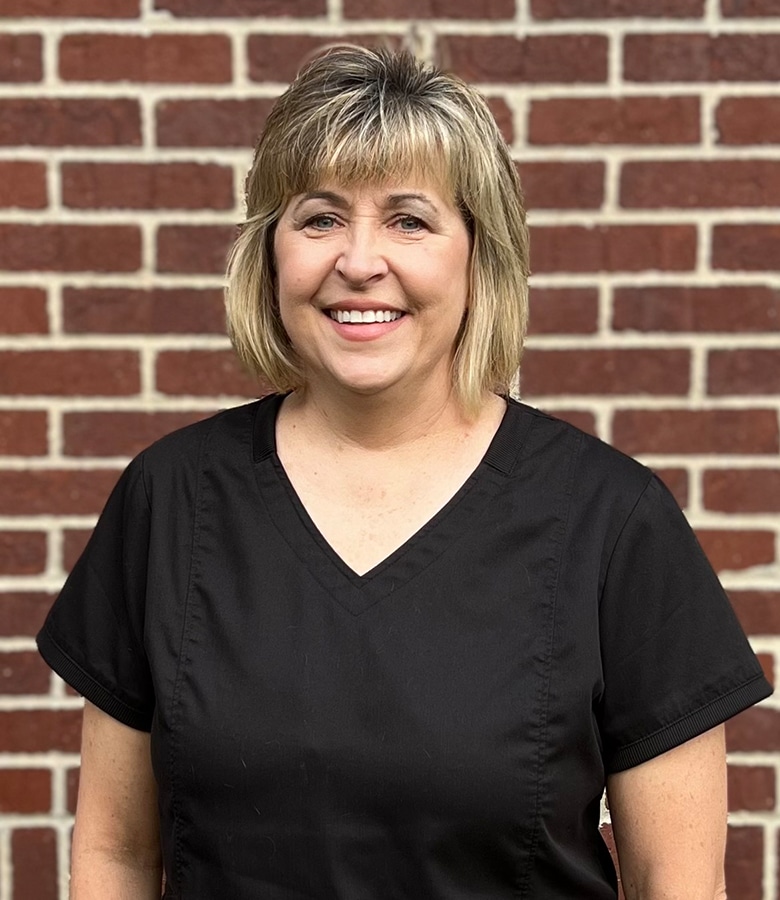 Denise Leigh
Dental Assistant
Denise is originally from Hastings, Nebraska but has lived in Grand Island since 1989. She attended Central Community College in Hastings and received her Applied Science Degree in Dental Assisting. She is certified in coronal polishing and dental radiography and has served the needs of dental patients for more than 25 years.
Denise appreciates all the positive changes she has seen in the field of dentistry. She enjoys working with patients, and you may meet Denise during a new patient appointment or when she is assisting Dr. Crouch during a restorative procedure.
In addition to gardening, Denise likes to read, crochet, and spend time with family. She and her husband Robert have two children Logan and Abby and two lovable dogs.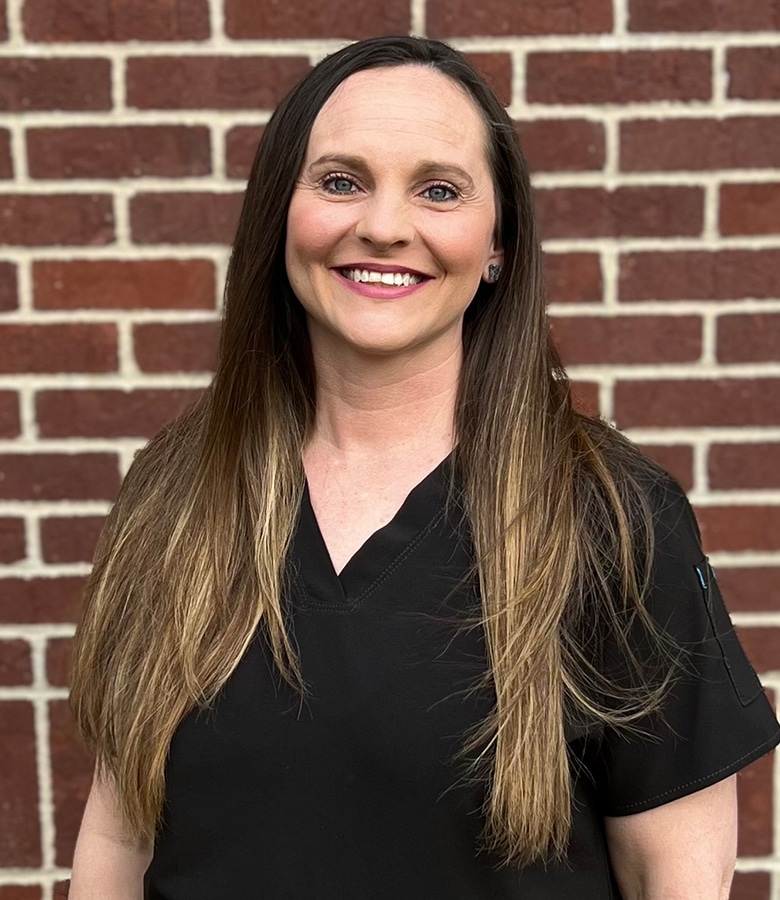 Echo Bykerk
Team Administrative Leader
Echo was born in Deerlodge Montana. She graduated from Grand Island Senior High in 2000. She has over 10 years of management and customer service experience.
In September 2020, Echo was married to Kevin Bykerk. She has two children Emilio and Isaiah. In her time outside of work, she enjoys travel, reading, spending time in the sun, and walking. 
Echo has been a patient in our office since 2016. She loved how the care she received was kind, gentle, and personal. So when the opportunity to be a part of them became available, she was thrilled to be a part of the team.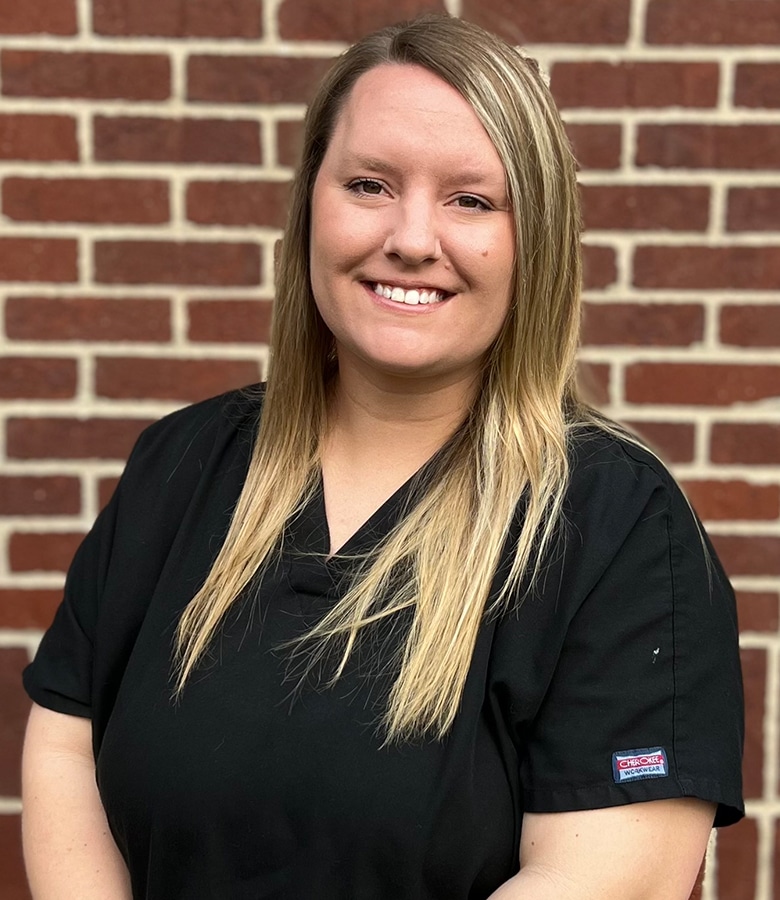 Sadi Looney
Dental Assistant
Sadi was born and raised in Grand Island and graduated from Grand Island Senior High. She has been working in the dental field for more than six years and received her certification for dental radiography at UNMC College of Dentistry.
You may meet Sadi at your new patient appointment or when she is assisting Dr. Crouch during a procedure. She really enjoys meeting new people and interacting with patients in the office.
Sadi married her sweetheart Nick and they are parents to a sweet little boy. In her free time, she enjoys playing co-ed softball and spending time with family and friends.